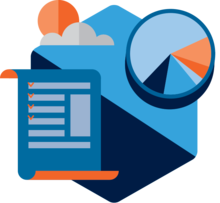 HIGH END TECHNOLOGY for optimizing the administration costs of business travel. We offer you:
Latest IT solutions for creating and implementing the travel policy
Transparent prices and service fees
Modern methods for managing bookings
Integration with your company's IT solutions for activity management
Detailed reports regarding the travels and business events of your company

Amadeus e-Travel Management SBT (Self Booking Tool)
Online reservation platform that gives you the possibility to book in real time for different services: Air, Hotel, Rent-a-car and Train with the observance of the company's Travel Policies.
Benefits for corporate clients:
Discount for travel costs – 20% immediately after implementation
The possibility to implement the travel policy
Efficient integration with the IT applications used by companies (e.g.: integration with SAP already developed)
Several travel options offered in a single screen (e.g.: including "low-cost" flights)
Real-time access to reports
Quick implementation
AirPlus International is a global provider of payment solutions and IT management systems for business travels.
In Romania, AirPlus International offers "AirPlus Company Account" and several electronic invoicing options for companies. "AirPlus Company Account" is a "virtual credit card" that you can use as a centralized payment method for the travel costs with EXIMTUR.
By using AirPlus Company Account as a payment method, all the information from the issued plane tickets are automatically identified for realeasing the invoice. Additionally, AirPlus International collects all the payments made through AirPlus Company Account and sends you regularly, according to mutually agreed terms, detailed and customized reports.
The most important benefits in using "AirPlus Company Account" as a payment method, are:
Complete, detailed invoices, offered in several formats, depending on the requirements
Cost transparency – all travel costs are accurate attributed and analyzed for each provider
Long term decrease of costs
Detailed and customized reports
Neutrality