EXIMTUR has achieved a turnover of over 42 million euros in 2015, resulting a growth of 8%
EXIMTUR has achieved a turnover of over 42 million euros in 2015, resulting a growth of 8%. The business travel branch generated 67% of the total sales.
EXIMTUR, one of the largest travel companies in Romania has finished 2015 with a turnover of over 42 million euros, 8% more than in 2014. The main engine of this growth was the EXIMTUR BUSINESS division, dedicated to the management of business travels and organizing business events, which generated sales of over 29 million euros, with 17.33% more than last year.
If in 2014 the management of business travel has represented 63% of the total business volume, last year this percent grew to 67. The rest of 33% is represented by services provided by the Leisure division. The increase of over 17% in business travel and events organisation sales is due to the fact that EXIMTUR BUSINESS has gained 125 new clients last year, private companies and public institutions; some of the already existing clients have increased the volume of their business travels and/or business events. About 117,000 tourists travelled for business, last year, both inside the country and abroad, using EXIMTUR's services.
The sales volume resulted from organizing business events increased with 14.5% compared to 2014. EXIMTUR BUSINESS organized over 140 events last year, such as conferences, product releases, trainings, team buildings and company parties for a rich portfolio of clients from fields such as pharmaceutical, IT&C, banking, cement production, automotive, tobacco industry, agriculture etc. and has offered business travel services for people participating in conferences, congresses and medical symposiums.
A special cultural event in which EXIMTUR is involved each year is the Transylvania International Film Festival (TIFF). The company handles the reservation of accommodation services in Cluj-Napoca for over 700 Romanian and foreign guests, important figures from the film industry - film directors, producers, script writers, actors and film critics, but also journalists.
Last year, EXIMTUR has worked for the first time together with the organizers of "Photo Romania Festival", known to be the largest photographic art festival in Romania. A business event which took place last year, with a unique theme and with EXIMTUR as official partner, was "Building Health Bucharest International Forum", organized by Boro Communication, under the auspice of the Romanian College of Physicians and Romanian Institute of Architects.
The EXIMTUR BUSINESS division activates in four centres specialized in business travel and organizing events, in Bucharest, Cluj-Napoca, Timișoara and Sibiu, and consists of a team of 40 travel consultants with multiple qualifications and broad experience in this field. EXIMTUR BUSINESS offers its business clients a dedicated call-center for reservations and support, which is available 24/7.
When it comes to holidays, about 60% of EXIMTUR clients chose Romania and the rest of 40% preferred to travel abroad. In Romania, most tourists went to the Black Sea and other preferred destinations also included Băile Felix and Sovata - resorts which benefited from heavy investments in the last few years. The preferred foreign destinations were Turkey, Greece and Bulgaria.
Because of the tensions in North Africa and the terrorist attacks of recent years, which also killed foreign tourists, Tunisia and Egypt are, for the moment, no longer on the list of possible destinations chosen by Romanians. EXIMTUR does not recommend these destinations. Paris is also somewhat avoided by tourists after the terrorist attacks in November, but if there are no more incidents, this city will rapidly regain its position in the top destinations preferred by Romanians. The demand for holidays in Turkey has also dropped slightly due to the tensions last year, but will remain one of the top three destinations for Romanian tourists, if the situation does not degrade. EXIMTUR always reacts when we consider that a destination becomes unsafe and stops sales, recommending the safest options to its clients.
For a holiday spent inside the country, last year, a tourist paid, on average, 150 euros, while tourists choosing foreign destinations paid, on average, 350 euros. There were also exceptions. A Romanian couple paid over 13,000 euros for 13 nights, with all inclusive in the Maldives during Christmas and New Year, at a four star hotel, flight included.
The value of the airplane tickets sold last year was 20.8 million euros, the value of outgoing travel was 11.9 million euros and the sales of trips and services in Romania reached 9 million euros; the rest of 0.49 million euros resulted from other services related to travel.
For 2016, EXIMTUR estimates an increase of over 5% in sales (2 million euros), based on the increase of the business travel segment and also on the constant increase in demand for internal destinations. In 2016, the number of Romanians choosing internal destinations could increase even more than previous years, both for reasons of safety and as a result of implementing holiday vouchers. In 2009 and 2010, EXIMTUR was the leader of the holiday vouchers market and intends to maintain its position in 2016.
Tourist safety is the most important aspect and it depends not only on the safety of the destination, but also on the stability of the agency they use. For this reason, EXIMTUR aims at consolidating its financial stability by investments from its own resources in development and technology, a controlled growth and gaining its own financial resources from profit, in order to sustain the liquidity and solvency of the company. According to the site www.risco.ro, EXIMTUR has a very good financial rating and a market value of over 20 million euros.
"We consider that, along with the exceptional team of travel consultants, our customized and integrated services and the market experience of 23 years, one aspect that especially recommends us is the financial stability, integrity and transparency of our activity", said Lucia Nora Morariu, the CEO of EXIMTUR.
EXIMTUR invests in the best technology and online solutions, designed specifically for the travel industry, these investments being made completely from the company's own financing sources. In the last two years, the company invested about 150,000 euros in technology. EXIMTUR does not have debts with the state budget or service providers.
The travel company EXIMTUR, founded in 1993 and controlled by Lucia and Radu Morariu, has a distribution network consisting of 29 agencies, both owned and franchised, in 19 Romanian cities. The company's activity is structured in four branches: Business travel and organisation of events, Leisure travel, Incoming and Tourism School. A number of 150 EXIMTUR travel consultants catered to over 200,000 clients in 2015.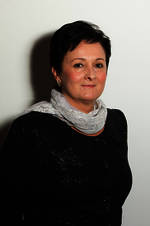 Lucia Nora Morariu
CEO
E-mail: comunicare@eximtur.ro
Tel: +40 745 112 345