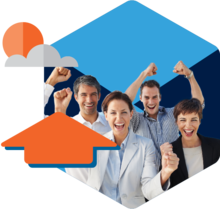 When and why do you need our services?
When you want a "turnkey event", organised by a specialist in this field
When you need assistance, customized solutions and creative ideas that can express the personality of your company in the smallest details
When you want to control the costs with organizing the event and remaining within the allocated budget
When you do not want to give additional tasks inside your company or you do not have the human resources and the necessary time for planning the event
When you want a special identity to your event, to make it stand out in front of similar and previous events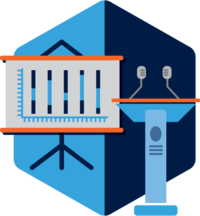 WHAT IS A BUSINESS EVENT
The business event or corporate event is an efficient instrument dedicated to communication and public relations, consolidation of work teams and of relations with the company's clients.
Regardless of the event type, the promoted brand will be the spotlight. Its purpose is to produce value for your company and to achieve the objectives that you set plan. With our contribution!
TO WHOM DO WE ADDRESS AND WHAT EVENTS DO WE ORGANIZE?
We address to companies and especially to Human Resources managers, PR and Communication Departments - that coordinate:
Internal events - training, meeting, workshop, team-building, incentive, parties - where the participants are company employees
External events - such as conferences, product/services launches or promotional activities for them, various presentations and debates, anniversaries, receptions – intended for existing or potential clients or business partners
The portfolio of EXIMTUR BUSINESS includes events organized in the country and abroad for corporate clients, coming from various industries: automotive, tobacco, IT&C, banking, pharmaceutical, agriculture, retail&consumer, movie industry and promotion, advertising and others.


WHAT SERVICES DO WE OFFER?
We offer integrated services of "Event Planning" and "Event Management" - starting with consultancy, concept, planning - up to implementation and evaluation phase. Everything, in order for you to achieve your business objectives!
What are "Event planning" and "Event management"?
read more
close